Supporting our clinicians and each other
Investing in our workforce and leadership
HCA Healthcare's award-winning Leadership Institute continues the important work of building leaders who embrace our culture, grow the business and lead the industry. The Leadership Institute has graduated more than 16,850 colleagues since its inception in 2014 and has an 81% retention rate for graduates since 2020.
Leadership Institute Signature Series
Signature Series programs build a robust and diverse talent pipeline for key executive roles. For example, the Executive Residency Program (ERP) is a one-year resident experience that provides exposure, on-the-job training and education to recent graduates from master's programs in healthcare administration (MHA) and business administration (MBA). ERP graduates have an 86% placement rate into high-impact operational roles. In addition, the Executive Development Program (EDP) purposefully prepares leaders for hospital executive roles such as chief financial officer (CFO), chief nursing officer (CNO) and chief operating officer (COO). Thirty-five percent of our current CFOs, CNOs and COOs are graduates of the EDP.
In 2023, the Leadership Institute will offer the Chief Leadership Program for CNOs designed to build leadership capabilities including organizational performance, strategic thinking and creating a culture of outstanding patient care. The Director Development Program for emergency services, surgical services and critical care leaders will be expanded to include case management in 2023.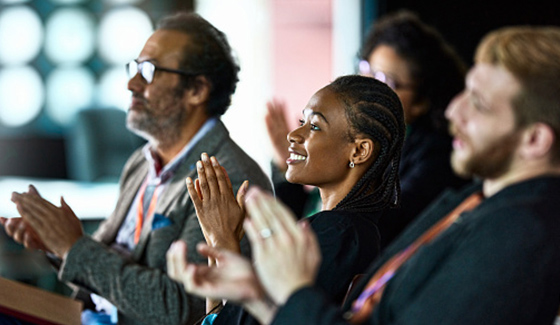 Leadership Institute Professional Development offerings
In 2022, 821 virtual classes and 524 in-person professional development courses were delivered throughout HCA Healthcare to grow and develop our leaders. The Leadership Institute also utilized Connected Classroom technology to scale training across the enterprise. This technology allows us to reach more learners, leverage resources and provide colleagues the opportunity to build connections and share knowledge across the organization.
The Nursing Leadership Certificate (NLC), which boasts 5,730 graduates, equips nurses for success as they move into their first leadership roles as clinical nurse coordinators or charge nurses. Nursing leaders who graduate from this 32-hour program leave with the skills and confidence needed to effectively lead their teams.
More than 390 leaders graduated from the Leadership Institute Academy (LIA) for directors in 2022. A targeted LIA for case management was introduced in 2022 with 29 graduates in the inaugural cohort.
In addition to structured portfolio offerings, 29,600 colleagues developed their skills using Harvard Spark and Manage Mentor which include digital development resources such as courses, podcasts and articles.
Organizational development
HCA Healthcare is committed to strengthening our leadership pipeline through our talent calibration and succession planning process, which support the identification of top talent, enabling new career growth and opportunity for thousands of colleagues every year. In 2022, HCA Healthcare calibrated more than 16,215 leaders, a 25% increase from 2021.
Strengthening diversity and engagement of hospital boards
At HCA Healthcare, we are committed to advancing the diversity of our hospital boards of trustees so that our boards reflect the diverse communities we serve and include a wide range of backgrounds and perspectives. We value increased board representation of people of color and women, as well as a balanced composition of community leadership roles and professional areas of expertise. We are actively supporting division presidents and hospital CEOs with guidance to help ensure our market advisory councils and hospital boards of trustees reflect the communities we serve.
In addition, 2022 marked the first year during which HCA Healthcare centralized and formalized a board of trustees member engagement survey, which received a 88% participation rate.
Results from the survey showed that 97% of our hospital board members responded positively when assessing their emotional and intellectual commitment to the role within the hospital. The detailed results will serve as a baseline to evaluate not only board member engagement but also board effectiveness, including informing future governance practices and ongoing efforts to strengthen hospital boards and maximize our collective impact for our patients, colleagues and communities.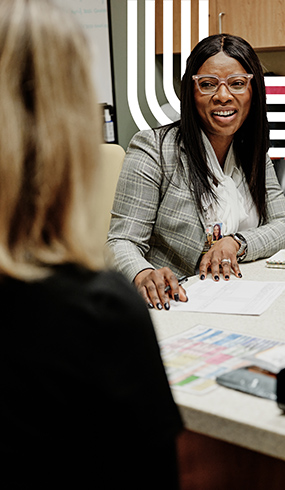 Fostering diversity and inclusion in the workplace
We are committed to fostering a diverse and inclusive workplace for our colleagues. We have a responsibility to ensure equity from the inside out, and this means listening to the diverse experiences and perspectives of our colleagues, and acting on our Diversity, Equity and Inclusion (DEI) commitments.
The Black Senior Leadership Council, co-led by CEO Sam Hazen and Chief Diversity Officer Sherri Neal, was established in 2020 to champion initiatives to support our Black colleagues and communities. As a recommendation from this council, the HCA Healthcare Sponsorship Program was launched in 2022. The program's first cohort was comprised of 16 Black leaders, each of whom was paired with a more senior executive invested in creating opportunities to accelerate their advancement in leadership.
In 2022, four of the protégés received promotions upon completion of the sponsorship program
100% of protégés said they would recommend the sponsorship program to a colleague
100% of the program's sponsors said they would serve as a sponsor again
The second cohort of HCA Healthcare's sponsorship program for leaders of color commenced in 2023 and expanded to include Black, Hispanic/Latinx and Asian leaders.
In addition, in 2023, the Black Senior Leadership Council will introduce a Black Leadership mentor program, which will pair new-in-role Black executives with a member of the Black Senior Leadership Council.
Recruitment and candidate experience
In 2022, HCA Healthcare increased its investment in recruitment to help hire 123,231 colleagues, a 6% increase from 2021.
Optimization remained a key theme in 2022 with a focus on reimagining HCA Healthcare's talent acquisition design and delivery model to address the complex recruitment landscape. The foundational work completed this past year will result in improved access to talent, more robust data and analytics capabilities and an enhanced candidate experience.
Career development support
HCA Healthcare is proud to support the educational goals of our colleagues and their family members.
Student loan and tuition assistance
As a part of our commitment to workforce development, eligible colleagues may receive support with higher education expenses through HCA Healthcare's student loan assistance program and tuition assistance program. Our tuition benefits also allow eligible colleagues to complete the Galen College of Nursing online RN-to-BSN program with zero out-of-pocket tuition expenses.
In 2022, colleagues received $8.8 million in student loan assistance and $30.4 million in tuition assistance benefits.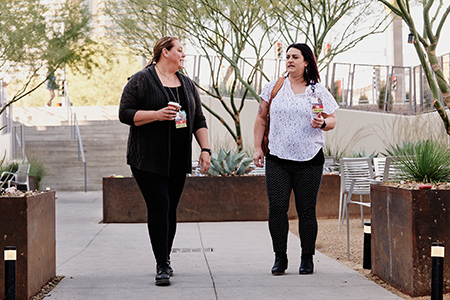 Patricia Frist Memorial Scholarship Program
The HCA Healthcare Foundation's scholarship program was renamed the Patricia Frist Memorial Scholarship Program in 2021 to honor the late Patricia Frist, a longtime philanthropist in Nashville, Tennessee, and wife of HCA Healthcare co-founder Dr. Thomas Frist Jr. Through this program, eligible dependents of HCA Healthcare colleagues can receive merit-based higher education scholarships of up to $5,000 a year. In 2022, 587 recipients received scholarships totaling more than $1.7 million.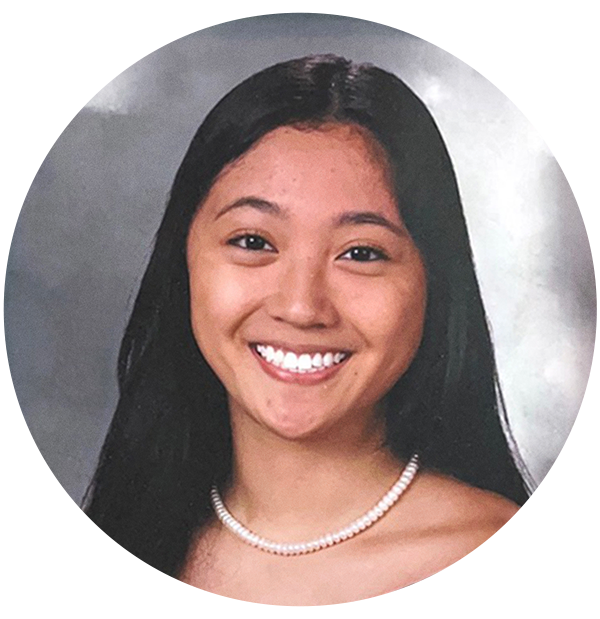 Rhyse Sampang, a 2022 Patricia Frist Memorial Scholarship recipient, has always had a passion for taking care of kids. She is pursuing her education at the University of Florida. Both of Rhyse's parents are in healthcare — her mother, Rosed Yambao, is a pharmacist at HCA Florida Trinity Hospital. "Having a degree in psychology will truly benefit me when I become a pediatrician. I will be able to help children and teenagers overcome trauma, deal with a mental illness, and more. I hope that I can one day make a positive impact in people's lives just like Patricia Frist, who was committed to enriching the lives of those around her. This scholarship will truly assist me in reaching my goals."