Being there for our communities
Advancing sustainability initiatives
At HCA Healthcare, our dedication to improving more lives in more ways is directly connected to the impact we have on the environment, as well as our understanding of how the environment impacts overall health and well-being. HCA Healthcare's environmental strategy includes short- and long-term sustainability plans. Our strategy is centered on incorporating the following four key pillars into our operations:
1. Managing energy and water responsibly by striving to reduce use of energy and water, decarbonize energy and managing water quality.
2. Enhancing climate resilience by working to ensure HCA Healthcare's operations and the communities we serve are more resilient to climate risks.
3. Sourcing and consuming efficiently by focusing on decreasing emissions from purchased goods, sourcing responsibly, reducing consumption and reusing where possible.
4. Managing the environmental impact of our capital programs by trying to reduce carbon emissions, waste and other adverse environmental impacts from new construction, retrofits and expansions.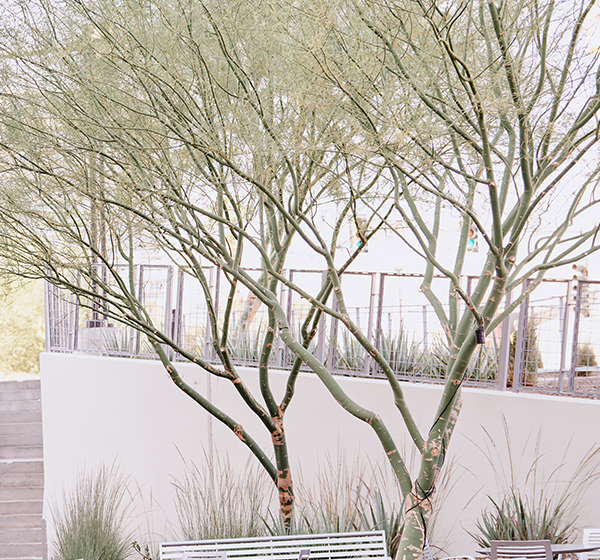 10
LEED-certified facilities
21.3M+
pounds of cardboard, paper, aluminum, wood and rechargeable batteries diverted from landfills for recycling
44.2M+
pounds of construction waste diverted from landfills for recycling
39.3M+
pounds of shredded paper diverted from landfills for recycling
672K+
pounds of medical devices diverted from landfills for reprocessing
Environmental sustainability progress in 2022
HCA Healthcare acknowledges that by understanding greenhouse gas (GHG) emissions, we can more effectively address risks related to the transition to a low-carbon economy. In 2021, we assessed and reported our annual Scope 1 and 2 GHG emissions for 2020. Building on that effort, GHG emissions were also calculated for 2021.
To help ensure our current and future environmental strategies are carried out, HCA Healthcare has robust governance in place, including:
The ESG Core Team is comprised of senior leaders within the organization and provides overall guidance for HCA Healthcare's Sustainability Program.
The Audit and Compliance Committee is comprised of HCA Healthcare Board members and reviews and oversees our policies and practices regarding environmental and sustainability issues.
Driving emissions out of the operating room
Embracing change and innovation is at the core of HCA Healthcare's dedication to improving more lives in more ways. When Dr. Filip Roos, chief medical officer at HCA Healthcare's Mountain Division, saw an opportunity to improve the way our facilities care for patients — and protect our communities — he knew he had to act. Not just for his division and the HCA Healthcare enterprise, but for the health of our communities and world.
Within the anesthesia specialty, there are a small handful of medical gases used throughout hospitals and surgery centers, the two most popular being sevoflurane (SEVO) and desflurane (DES). When Roos discovered that the greenhouse gases emitted by SEVO are significantly less compared to DES, he questioned why any clinicians would still be using an environmentally harmful gas.
"The gases emitted per MAC-hour by sevoflurane are the CO2 equivalent of driving a car four miles, compared to desflurane, which emits an amount of gas equivalent to driving from Nashville to just north of Atlanta, 200 miles away," said Roos. "In addition to the increased negative impact desflurane has on the environment, it is also two to four times more expensive than sevoflurane and does not have any clinical superiority or increased benefit to patients."
Seeing an opportunity to lead his peers in this space, Roos quickly dove into evidence-based research, spoke to other physicians and made an informed decision to remove DES from all Mountain Division hospitals and surgery centers by Oct. 1, 2022 — making our hospitals the first in Idaho and Utah to retire DES gas.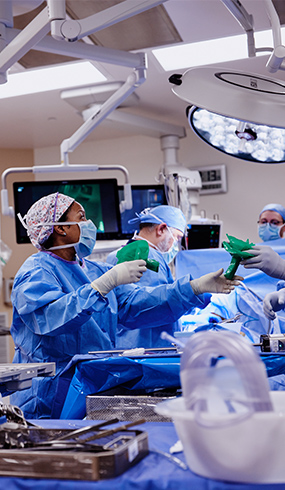 Roos drove this positive change within one month, and his work within the division is now being scaled throughout the enterprise. The conversion to SEVO is expected to move quickly throughout the organization as the benefits are clear: it is clinically effective, better for communities and the environment, and it costs less to procure.
"My advice to others is to be brave because change is never easy," said Roos. "We are constantly open to data-driven clinical innovations. You have to be in today's world if you want to provide the best possible care."
HCA Healthcare puts patient care at the forefront of all of our decisions, and we continually assess data to ensure the best outcomes for those who trust us with their care.
With the retirement of DES and replacement by SEVO in HCA Healthcare's Mountain Division, the result
is the equivalent of removing 450 gas-burning vehicles from the road.
Looking ahead, Roos and other HCA Healthcare leaders are focused on utilizing patient data to advance sustainability practices within our facilities because, according to Roos, "by emitting less in our communities, we are creating healthier tomorrows for our patients and colleagues."