Being there for our communities
Expanding strategic partnerships
Advancing diversity in healthcare
We believe strongly in the power of partnerships and collaborate with teams and organizations to advance health equity, enhance patient care and help our communities thrive.
Our strategic partnership investments include those that will help increase the diversity of our talent pipeline to better reflect the communities we serve.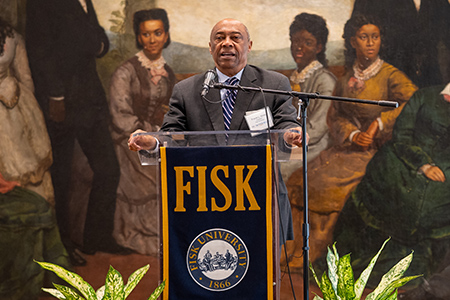 Investment in Historically Black Colleges and Universities and Hispanic Serving Institutions
In 2022, we announced $5.25 million in gifts to Historically Black Colleges and Universities (HBCUs) and Hispanic Serving Institutions (HSIs) as part of our pledge made in 2021 to invest $10 million over three years to HBCUs and HSIs. These partnerships are part of our continued efforts to strengthen the diversity of our talent pipeline and also address nursing and other clinical staffing shortages.
HCA Healthcare has invested approximately $6.8M in HBCUs and HSIs since 2021.
$6.8M
HCA Healthcare has invested approximately $6.8M in HBCUs and HSIs since 2021.
2021
$1.5 million partnership with Florida A&M University (FAMU) to fund scholarships and internships for healthcare administration students
Galen College of Nursing announced an articulation agreement with Fisk University to allow Fisk students to transfer applicable coursework credits to Galen's BSN program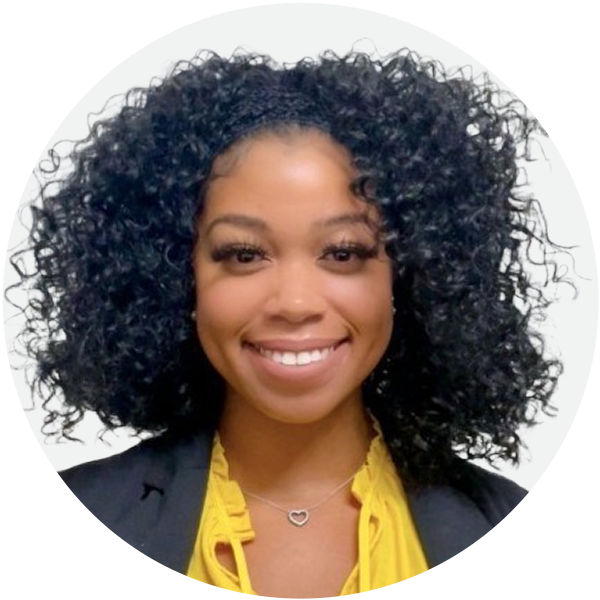 Justice Richardson, one of the first HCA Healthcare Scholars from FAMU, accepted a Manager-in-Training position with Parallon's Shared Service Center in Dallas-Fort Worth after graduating in May 2022.
2022
$1.5 million to Florida International University to increase enrollment and develop a nurse educator program to help address the national nursing shortage
$750,000 to The University of Texas at El Paso to create multiple graduate-degree opportunities for students interested in healthcare administration careers
$1.55 million to Tennessee State University to fund scholarships for undergraduate and graduate students pursuing careers in healthcare and computer science
$1.5 million to Fisk University to support scholarships for students pursuing healthcare careers and the dual degree program with Galen College of Nursing
The HCA Healthcare Scholars program at Historically Black Colleges and Universities and Hispanic Serving Institutions provides scholarships, career planning support and internship opportunities for high-achieving undergraduates.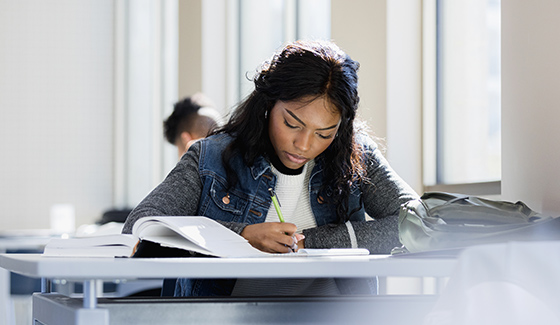 Increasing high school students' access to programs and healthcare careers in Texas
The HCA Healthcare Foundation, through its Healthier Tomorrow Fund, will donate $1.35 million over the next three years starting in 2022 to Educate Texas, an initiative of Communities Foundation of Texas. The grant is aimed at increasing student access to programs that enable healthcare careers, including high schools in Texas that offer Pathways in Technology Early College High School (P-TECH) healthcare career tracks. The fund also gave a series of grants to help provide high school students early access to careers in healthcare and to connect unemployed and underemployed job seekers with meaningful healthcare career opportunities. A $250,000 grant was split among five community colleges and universities, and $130,000 was given to the Urban League of Broward County.
Championing positive mental wellness
HCA Healthcare continues to respond to the growing need for mental health resources and awareness through partnerships in communities across the country. We are strengthening our longstanding relationships with numerous nonprofit organizations in our local communities and making investments to help raise awareness of mental well-being and to share valuable resources.
Volunteers of America
In 2022, we announced a $600,000 grant to Volunteers of America (VOA) through the HCA Healthcare Foundation and its Healthier Tomorrow Fund to promote mental wellness and resilience among first responders.
Through this contribution, VOA intends to scale its Resilience Strength Training (VOA|ReST) 4 First Responders program in targeted areas served by HCA Healthcare, such as HealthONE in Denver, Medical City Healthcare in Dallas-Fort Worth and HCA Florida Healthcare in Miami.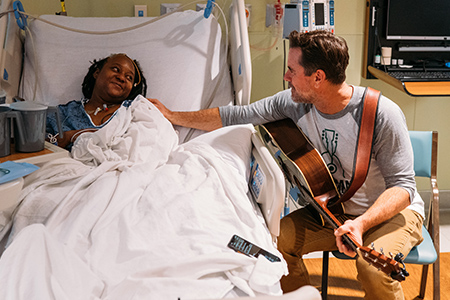 The Jason Foundation
The Jason Foundation is a nonprofit dedicated to the prevention of youth suicide through educational and awareness programs. The organization equips young people, educators/youth workers, and parents with the tools and resources to help identify and assist at-risk youth. HCA Healthcare has 13 Jason Foundation affiliate offices across the nation. These offices serve as hubs where parents, teachers, guidance counselors, students, churches and other community organizations can obtain educational materials and learn about training programs available through The Jason Foundation.
EVERFI
EVERFI is an international technology company driving social change through education. We announced a collaboration with EVERFI in 2020 to implement an interactive, mental health and wellness digital education course for middle and high school students. With HCA Healthcare's support, the Understanding Mental Wellness course has reached more than 150,000 students and 1,911 teachers at 866 schools across all 15 of HCA Healthcare's U.S. divisions (as of Dec. 31, 2022).
Psych Hub
In 2022, HCA Healthcare and Psych Hub, the world's largest mental health education platform, in collaboration with Columbia University's Department of Psychiatry, partnered to create a 10-episode podcast series called "You Ask, We Answer" to bring people credible online mental health education.
Girl Scouts of the USA
In 2022, HCA Healthcare announced a $1.38 million grant to Girl Scouts of the USA (GSUSA) to expand their mental wellness programs through the development of a series of mental wellness workshops for Girl Scouts in grades 4–12. These workshops, created in partnership with the National Alliance on Mental Illness (NAMI), will be unveiled in 2023 to help girls cope with societal pressures and the current youth mental health crisis by helping them better understand mental wellness and provide them with skills to strengthen their resilience.
Musicians On Call
We announced a new collaboration with Musicians On Call (MOC) in 2022 to bring MOC's live music programs to more hospitals across the country. As part of the collaboration, HCA Healthcare will give $1 million to help fund the creation and launch of the nonprofit's proprietary online platform. This initiative aims to transform how the healing power of music is used to improve the patient experience and make live music in a healthcare facility truly "on call."