Supporting our clinicians and each other
Nursing at HCA Healthcare
We are committed to supporting our nurses and the nursing profession by actively investing in resources, training and development programs to help advance clinical education and inspire tomorrow's leaders.
Recruitment and retention
To help address global nursing shortages, HCA Healthcare has invested significantly in the recruitment of quality nurses while also expanding care teams to include positions such as licensed practical/vocational nurses (LPN/LVNs), paramedics and nurse externs. Embracing innovative models of care helps reduce the burden on our nurses and will continue to be a long-term investment to help ensure our nurses have the resources and support they need.
Workforce development
Nurse Residency and StaRN programs
The HCA Healthcare Nurse Residency program partners with the Specialty Training Apprenticeship for Registered Nurses (StaRN) to provide a comprehensive blended program that bridges the gap and supports new graduate nurses transitioning into the role of a professional nurse. The HCA Healthcare Nurse Residency program is a year-long, clinical orientation and professional development curriculum that culminates with an opportunity for participants to reflect on their practice, identify career goals and celebrate their accomplishments. During the first three months of hire, nurse residents are in the Clinical Skills Development phase (Phase I), which features onboarding and orientation (preceptorship, interactive classroom sessions, e-learning, clinical skills practice and simulation experiences). For the remainder of the year, months four through 12, nurse residents will transition into the Professional Development phase (Phase II). This phase features group mentorship and other professional development experiences for nurse residents to participate in.
Transitioning from student to professional nurse can be challenging. Nurse residents will be surrounded by a community of experienced nurses and fellow nurse residents who are all invested in their success and will help build a foundation for their nursing career. Our evidence-based residency fosters growth and success among participants and provides continued educational support as they transition into the professional nursing role and navigate vast career opportunities.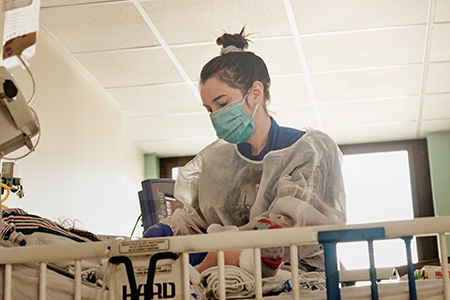 Centers for Clinical Advancement
HCA Healthcare's 13 Centers for Clinical Advancement combine large-scale simulation and classroom education in one place. Newly licensed nurse colleagues participate in classroom didactic work, e-learning, hands-on skills training and high-fidelity immersive simulation as part of the nurse residency program.
Specialized manikins are capable of simulating a multitude of patient conditions in real time. While caring for a simulated patient, learners apply the same procedures of retrieving appropriate medications, monitoring and reacting to changing vital signs, and performing lifesaving interventions such as CPR. Technology is available to record every step so students can play back scenarios and debrief with colleagues and trained facilitators to facilitate learning further.
In addition, medications, supplies and patient rooms at each center are exact replicas of what nurses find at HCA Healthcare facilities.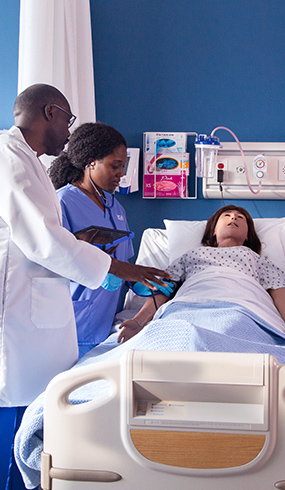 Galen College of Nursing
Since joining HCA Healthcare in 2020, Galen College of Nursing has continued to expand access to nursing education and enhance the nursing pipeline for HCA Healthcare and other health systems across the country by opening nine new campuses, bringing the current total to 14 campuses. In 2022, approximately 8,800 prelicensure students were enrolled in classes across eight states and 2,200 online students were enrolled in Galen's post licensure online programs. Among those students, the number of HCA Healthcare colleagues doubled in 2022 to total 2,400. Over 3,200 students graduated in 2022.
In August 2022, Galen announced a new specialty elective for nursing students interested in oncology nursing care and enrolled in the college's undergraduate Bachelor of Science in Nursing (BSN) program. This innovative course focuses on the most recent advances and emerging trends in oncology nursing care and teaches students how to provide holistic care of patients experiencing multi-system oncological health problems to optimize patient outcomes. The course is a collaboration between Galen and Sarah Cannon, the Cancer Institute of HCA Healthcare, and is believed to be the first of its kind in nursing education.
56%
of Galen students are first generation to attend college
3,200+
students graduated in 2022
Preparing future nurse leaders
Galen College of Nursing graduate and HCA Healthcare colleague Kristin Williams, MSN, BSN, CMSRN, was first inspired to pursue a career in nursing at the age of 13 when helping to take care of her mother.
"My mother had an aggressive cancer and her life was short lived," said Kristin. "I was inspired by the nurses who cared for her. They took time to teach me at even that age how to change central line dressings and give IV medications in our home."
When she turned 16 years old, Kristin began working full-time as a patient care technician. Working with patients alongside care teams further inspired her to continue her education at Galen. With small class sizes, the flexibility to work and accelerated learning that prepares nurses to enter the healthcare setting with experience and confidence, Kristin found Galen to be the perfect fit.
"I loved that the teachers matched the class. Their expertise in their respective field of study shined through," said Kristin. "The classes are taught by some of the most dedicated nurses in the field. They always made time for you and became your biggest cheerleaders from the classroom to clinical rotations. Their passion shined through, allowing a safe environment to learn and practice what was being taught."
Galen's experienced staff and advanced technology help prepare students with the necessary skills for their career.
"Galen did an amazing job preparing us for NCLEX (National Council Licensure Examination), from having a simulation center, to a clinical practice area where we tested on skill sets, to practice testing, and they were able to offer at the end of the course a NCLEX review," said Kristin.
After graduating and starting her nursing career, Kristin interviewed for a leadership position with HCA Healthcare. Today she is the director of nursing at HCA Florida Brandon Hospital, where she serves the Brandon community as part of Florida's largest network of care.
"When we say 'we show up,' we show up," said Kristin. "We treat our patients and employees like family, and that makes me proud to be part of our HCA Healthcare family."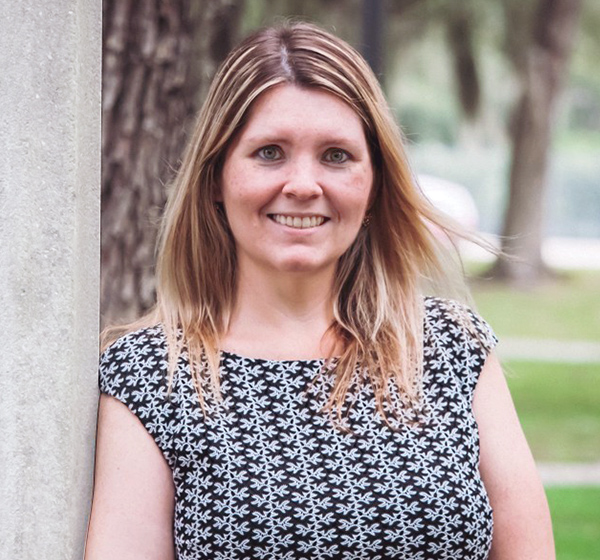 Nursing voices shape nursing strategy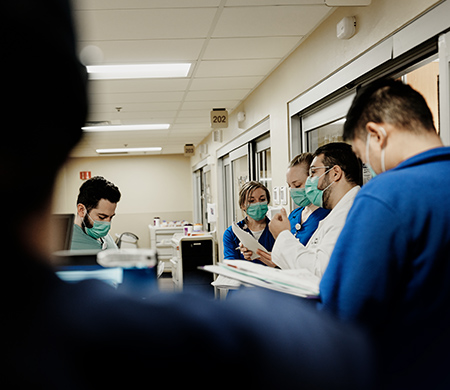 In 2022, after surveying nurses at all levels of our organization, we refined our nursing strategy to focus more on innovative ways to solve nursing staffing challenges and enable nurses to practice at the top of their license. Our nursing strategy is guided by four pillars:
Advocacy and leadership
We advanced our work in this area through chief nursing officer (CNO) and associate chief nursing officer (ACNO) development, advisory groups and our CNO and Physician Cabinet.
Professional practice
We focused on patient safety through nurse safe tables and action planning. We also introduced a new nursing benchmarking tool and celebrated teams through our Unit of Distinction program.
Staffing and care team support
We strengthened our care teams through the introduction of new roles to support our nurses, launched new Nurse Resource Councils at the division and corporate levels, and implemented various technologies.
Education and academic partnership
We announced seven Galen College of Nursing campuses in 2022 and redesigned our new graduate transition for our StaRN and residency programs.